News for VALVE readers who procure, specify, use, maintain, repair, sell and manufacture valves, actuators & controls.

VALVE eNews is distributed every two weeks to 25,000 industry professionals
---
As Refining Shrinks, Renewable Diesel May Rise

The U.S. refining industry is seeing significant shrinkage in recent times with three closures of plants in the past few weeks and a permanent closure last year following a blast and massive fire. Two of the plants being taken down are slated to be converted to renewable diesel, a substitute for conventional diesel that offers significant tax incentives. MORE

The Equipment Controlling Our Water Systems

Actuators and controls are critical to how we move water through our supply and waste systems. Three types of actuators (linear, rotary cylinder and vane) are used along the way to fulfill what's needed at various points and tackle challenges involved at that stage. Among the considerations are thrust and torque factors. MORE
---
SPONSORED CONTENT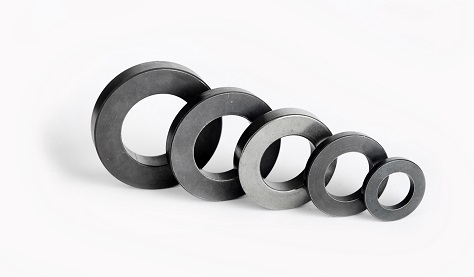 Solon Manufacturing Co.
Solon Flange Washers add elasticity to the fastening system in cryogenic flange applications where it is critical to use a spring material that provides excellent mechanical spring properties while remaining ductile when cold temperatures and corrosion prove problematic. MORE
---

VMA MEMBER AND VALVE INDUSTRY NEWS
DeZURIK Awarded Dual Training Grant in MN MORE
Emmanuel Caprais Taking Over as ITT Inc. CFO MORE
Setpoint Integrated Solutions Expands Partnership with Ashcroft MORE
Richards Industrials Wins NAM Manufacturing Leadership Award MORE
---
END-USER NEWS
U.S. LNG Activity Rebounds in August MORE
Consensus: No Oil Demand Recovery Until at Least 2022 MORE
Global Chemicals Output Rebounds in June MORE
U.S. Will Once Again Be a Net Importer of Crude, Petroleum Products MORE
Phillips 66 Creating World's Largest Renewable Fuels Plant MORE
---
VALVE MAGAZINE
Summer 2020:
Using NDE on Valve Components
In summer, VALVE Magazine reported on the different types of NDE used to verify the quality of a valve or a valve component. Such testing finds what a visual inspection cannot reveal. MORE

Coming in Fall 2020:
Employing IoT for Supply Chain Visibility
Most news stories about the use of the Internet of Things (IoT) focus on plant operations. But IoT holds possibilities for efficiencies and better tracking along the entire route of the supply chain.


MANUFACTURING AND THE ECONOMY
Consumer Confidence Hits Six-Year Low in U.S. MORE
Texas Economy Showing Signs of Expansion MORE
U.S. Manufacturing Shows Improvement in August MORE
Leading Economic Indicators Up Slightly in July MORE
Industrial Production Rose 3% in July MORE
RENEW YOUR SUBSCRIPTION TODAY
You are receiving this email as a past subscriber to VMA emails. To ensure delivery to your inbox, add us to your safe sender list.
Go to the subscription page to manage your email preferences
You can unsubscribe at any time via the "unsubscribe" link at the bottom of this email.


VALVE MANUFACTURERS ASSOCIATION OF AMERICA
1625 K STREET, NW, SUITE 325, WASHINGTON, DC 20006
VMA.org
To ensure our newsletter always reaches your inbox, please add

This email address is being protected from spambots. You need JavaScript enabled to view it.

to your
address book. If you prefer not to receive VALVE eNews in the future, you can
unsubscribe from this list.p